Build Your Business Better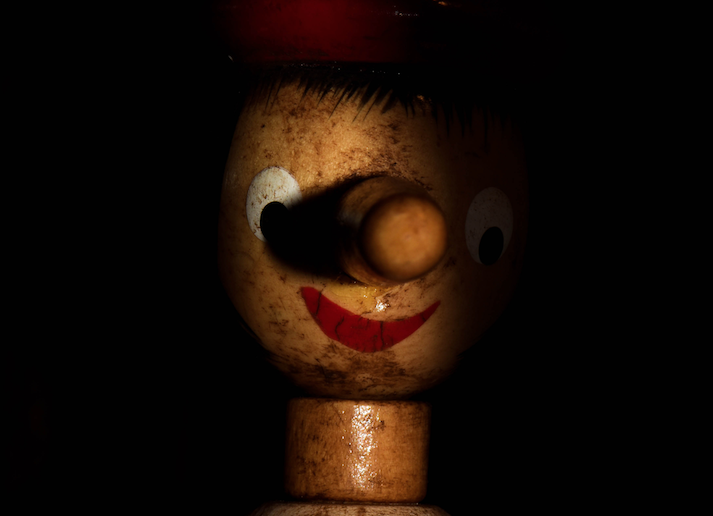 Fellow small business owner...
Do you feel like you want your business to grow but you've run out of time and opportunity to chase that growth?
Don't fret - You're not on your own 🤔
If you want to grow your business without the risks and costs of employing lots more people it's probably time to think about outsourcing non-essential (but important, nonetheless) and often specialist tasks to outside providers.
This often underestimated management task will give you more time to concentrate on doing what you enjoy and help you to continue generating income that is critical to your future prosperity.
Small business owners like us have too often thought of service outsourcing as something only big businesses do.
But with advances in tech and social connectivity the world of business has become a lot smaller and specialist services particularly in key business areas are now attainable and affordable.
There's also the added benefit of being able to turn the outsourcing tap on and off when required without the costs of employing and retaining a direct employee to provide the service.
For many small businesses in the UK today outsourcing has become a necessity, a new way of business life delivering powerful growth benefits to entrepreneurs alongside increments in output and most importantly - PROFITABILITY 🚀.
Key skills are now available at the click of a mouse button and it's easy to find professionals able to deliver precious new value in next stage disciplines like online marketing, finance, graphic design, web design, HR, IT, legals ...the list is endless.
Freelance providers are able to on-board quickly saving you the burden of increased overhead and fixed cost in a way like never before whilst offering you the opportunity to grow and market your business in ways you'd never have envisioned just a short time ago.
Utilising a business service outsourcing marketplace provides small business owners like you with economies of scale and reductions in premises costs along with savings in consumables along with many other efficiencies probably too numerous to mention.
More and more business owners are realising that the immense power of outsourcing enables them to hand over aspects of their business which are outside their skill sets or just do not make sense for them to manage themselves.
This creates choice and freedom and allows the entrepreneur to focus on what they want to do and gives them a chance to compete with much larger competitors without the financial constraints and responsibility that comes with engaging skills providers on a direct basis.
It also gives them leverage over smaller, local competitors they have grown up competing with but who have not yet capitalised on the outsourcing 'golden ticket'.
Now we've set the scene, let's answer a few common questions.
What is Outsourcing?
Outsourcing is an agreement between two companies where one company hires another (or an individual) to provide a skill or a service that doesn't currently exist within the hiring companies employee base.
What are the benefits?
Keep your business lean and efficient - Outsourcing provides a multitude of skills without the long term costs of acquisition. Just turn on the skills and competency tap as and when you need it, pay your invoice and move on.
Only do the tasks you want to do - Outsourcing allows you to concentrate on the things you want to do in your business. Choice is power and you'll feel the weight lift when you realise you haven't got to spend the time learning how to perform a task which is alien to you and that time can be spent adding the value you want to add.
You don't have to do it all - Many business owners feel that they can and should do it all - from marketing to book-keeping to sales and operations. Outsourcing key skills helps you realise that help is at hand often at the click of a mouse button.
Outsourcing is for the long term - Just like a puppy 🐶 outsourcing is not just for Christmas. There is a wonderful supply of all the skills you need just an invoice away. Your key skill moving forward is perfecting the route to hiring specialist help and your long term strategy should include outsourcing which is sure fire way of keeping costs down and sales up.
What skills can I outsource? 🤔
To be honest it's probably quicker to talk about what skills you can't outsource.
Business skills marketplaces can provide outsourced services in all the key business disciplines. Just one look at their service menu will probably tell you all you need to know about the rich vein of skills available to small business owners right now: -
Business Services - includes services like stationery design, ideal when you're just starting out or looking for a revamp. Here you'll also find lots of specialist services like online form creation, PowerPoint presentation services, accountancy and business planning services.
Digital Development - will provide critical skills to help you modernise and take advantage of the continuing digitisation happening in the UK and global marketplace. Digital development services include website and mobile app design, SEO ( Search Engine Optimisation) audits, keyword research online branding and social media development.
Online Marketing - Whether we like it or not the fact is that small businesses in the UK are becoming more reliant on successful online marketing. Customers generally head to Google to carry out research on future purchases of all kinds and to find potential suppliers - ⚠️ it's now vital that you're there too ⚠️
Facebook, YouTube and Google advertising provides a rich source of opportunity for small business owners to gain advantage but it's important that things are outsourced to specialist online ads providers as money can be wasted if the entrepreneur tries to build ads themselves without the necessary knowledge, skills and experience.
Video & Animation - Today's online consumer has become very selective and attention span is at an all time low 🤔. Nobody wants to read extended blocks of text anymore and video is now the fastest growing marketing tool as it provides much higher levels of attention and engagement from viewers.
Here's one of ours 😉
It's not by accident that YouTube is now owned by Google and has become the fastest rising online marketing channel.
Graphics & Design - Nowadays it's not only essential to be good at what you do - it's equally as important to look like you are good at what you do!!! It's no good being the best plumber in town or the most creative hair stylist if you create the wrong impression with customers, because as the old saying goes... you'll only get one chance to make a good impression ⭐️⭐️⭐️⭐️⭐️
You've spent many years developing your core skills , you're brilliant at what you do so why take the risk of looking bad in front of customers because you did your brand styling yourself or worse still... there's no brand style at all 😲
With just the click of your mouse button you can easily outsource the graphic & design skills you need to produce Ebooks, banners and posters, flyers, logos, brochures, infographics and all kinds of branding aids at incredibly affordable prices.
Writing Services - The written word has never been as powerful as it is today - especially online.
Search engines crawl all over your online content deciding whether it provides value and enrichment to their users. If it does your website traffic will grow, so will your leads, so will you sales.
If your online content is poorly constructed, lacking in keywords and is not attractive to search engines and the reader your business will stay in the shadows - and as Jimmy Wales once said...
- If it isn't on Google, it doesn't exist.
Specialist writing services are available to outsource, providing expert help with article writing, blogging, copywriting, mission and vision statements and optimised social media profiles to name just a few.
Be the Puppeteer... not the Puppet 🤔
As a small business owner myself, I know only to well the sense of overwhelm and frustration that can prevail in today's business climate.
The current global situation is accelerating the rush to the web for consumers of all types and new skills will be needed if we are all to survive and prosper.
The good news is ...the skills are there in abundance.
My name is Martin Smith but you can call me Geppetto 😉